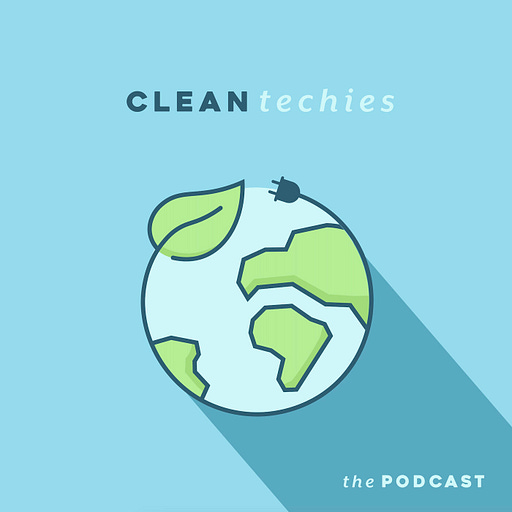 May 2 • 1HR 0M
Cutting Building Heat Loss Via Windows & Building a Platform for Glass Technology Firms w/ Anas Kassas (INOVUES)
CleanTechies is a Podcast and Newsletter where Silas speaks with Founders and VCs in the ClimateTech space to discuss building and investing in solutions to Climate Change.
In this episode, Silas Mahner (@silasmahner) speaks with Anas Al Kassas the founder and CEO of INOVUES where they are helping solve heat loss for buildings. Their tech is essentially a retrofit solution to single-pane glass that can be achieved at scale.
They are also partnering with other companies such as solar glass and tinting services to act as a platform for them to sell their tech.
The key things in this conversation are 1) how their tech works 2) how he got started and the process of going through accelerators and getting the initial round of funding, 3) how the IP process works and his experience there, and 4) how they are using creative financing models to remove the friction from buying.
Enjoy the Episode! 🌎
📺 👀 Prefer to watch: subscribe on YouTube.
📫 Interested in written summaries and takeaways from the episode? Subscribe to the newsletter.
Want to be part of the community and engage further? Check out the Slack Channel. https://tinyurl.com/mwkn8zk5
-----
Topics:
(00:17) Intro & how he got the Idea for the Tech
(10:00) What INOVUES doing
(13:30) How their tech works
(19:30) How they. get the glass installed at scale
(24:00) Building the business & funding
(35:30) IP, the Process, and Learnings
(40:45) Universities and IP
(43:00) Funding the business continued
(47:45) Managing partnerships
(53:00) Financing options to their clients
(56:00) Final thoughts
-----
Links:
Connect with Anas: https://www.linkedin.com/in/anaskassas/
https://www.inovues.com/
Check out our Sponsor, NextWave Partners:
https://www.next-wavepartners.com/
Join the Slack Channel:  https://cleantechies.slack.com/join/shared_invite/zt-pd2drz6d-N~9nURU5JlyMXv2ZiO5bAQ#/shared-invite/email
Follow CleanTechies on LinkedIn: https://www.linkedin.com/company/clean-techies/
HMU on Twitter: @silasmahner
__________
We are proud to continue working with NextWave as our official show sponsor for this podcast. NextWave and all of its staff are highly motivated to advance the ClimateTech revolution and are constantly innovating ways that they can help affect that transition. From experts in the talent space to ESG experts, NextWave is taking on Climate and Social responsibility head-on and helping companies build great cultures that not only make the world a better place but also increase workplace satisfaction. Reach out to NextWave Partners today to learn more about how we might partner with you today.
https://www.next-wavepartners.com/