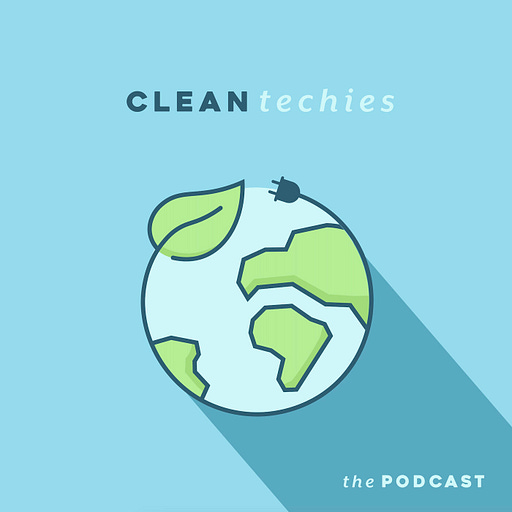 May 22 • 42M
Building a Smart AC company to help Solve Climate Change w/ Ran Roth (Sensibo)
CleanTechies is a Podcast and Newsletter where Silas speaks with Founders and VCs in the ClimateTech space to discuss building and investing in solutions to Climate Change.
Today we speak with Ran Roth, the Co-Founder and CTO of Sensibo, an IoT device company that connects your AC units to various services to help you use your AC unit more efficiently.
Ran started with a tech background, focused on data and with his co-founder, decided he wanted to start a business. They didn't specifically focus on climate, but did want to do something good for the world.
Of course, as implied, they eventually ended up building a ClimateTech company.
In today's conversation, we discuss how they got started, their experience raising funds back in wake of the death of CleanTech 1.0, and the future of indoor climate control.
Punchy episode with a lot of great content.
Enjoy the Episode! 🌎
📺 👀 Prefer to watch: subscribe on YouTube.
📫 Interested in written summaries and takeaways from the episode? Subscribe to the newsletter.
Want to be part of the community and engage further? Check out the Slack Channel. https://tinyurl.com/mwkn8zk5
-----
Topics:
**1:07 Intro
**2:43 How he got into Sensibo
**6:56 Stats: 1/3 of energy goes into heating and cooling globally
**12:30 How the tech works
**17:21 How they started
**19:48 Going from software to hardware
**22:23 When they took off & the funding process
**26:21 Financial Model
**28:57 Advice for Utility Partnerships
**31:54 Indoor climate / air quality & health
**34:36 Talent
**37:00 Future of indoor climate control
**39:58n Final thoughts
Links:
**Ran on LinkedIn: https://www.linkedin.com/in/ran-roth/
**Sensibo Website: https://sensibo.com/pages/smartac-usa
**Check out our Sponsor, NextWave Partners:
https://www.next-wavepartners.com/
**Join the Slack Channel:  https://cleantechies.slack.com/join/shared_invite/zt-pd2drz6d-N~9nURU5JlyMXv2ZiO5bAQ#/shared-invite/email
**Follow CleanTechies on LinkedIn: https://www.linkedin.com/company/clean-techies/
**HMU on Twitter: @silasmahner
-----
Other episodes you might enjoy:
**Most Recent Episode: Extracting Precious Metals from Catalytic Converters to Solve Climate Change w/ Greg Pendura (Regenx)
**Similar Topic Episode: Electrifying Homes, Home Air-Quality & Health, Merging Blue & White Collar Talent w/ DR Richardson (Elephant Energy)
**Something Totally Different: How CorporateVCs are Playing a role in the Climate Revolution w/ Erik Terjesen (Silicon Foundry)